Ways to Implement Civilize It: Beyond the Debate
Last year Catholic Charities of Louisville launched the Be Golden campaign, inviting all throughout the Archdiocese to "Do to others what you would have them do to you."  This is a rallying cry to unite under this message and practice messages of unity, civility, and empathy every day.
As we enter into another major political campaign, the U.S. Bishops have launched the Civilize It campaign, which is a perfect extension of Be Golden. As Catholics, we have a long tradition of engagement in the political process as a means of putting our faith into action. We are called to bring the best of ourselves and our faith to the public square—and yet today, many shy away from such involvement because our national and local conversations are filled with vitriol and harsh language, often directed at people themselves.
When personal attacks replace honest debate, no one wins. This kind of attack, no matter the reason, only serves to further divide our communities.  As Catholics, we must model a better way. We invite you to join the Civilize It campaign by taking the pledge below as a way to promote civility, love our neighbors, and build community.
We have shared some practical suggestion to implement this below. We invite you to share other ideas. Send your suggestions and questions to Deacon Lucio Caruso at Catholic Charities, lcaruso@archlou.org.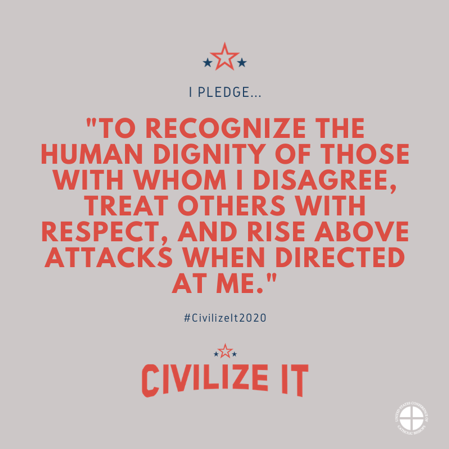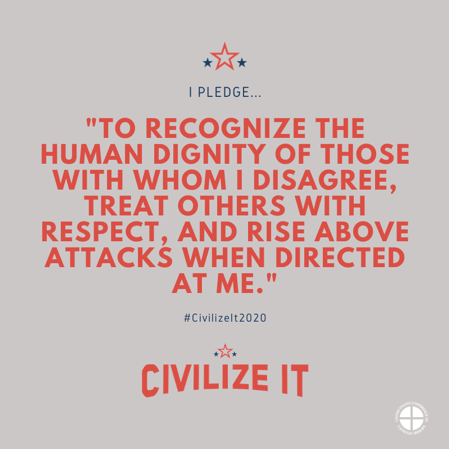 If you are interested in contacting your Congressperson, please use the following contact information and template:
Congressman John Yarmuth
Romano Mazzoli Federal Building
600 Martin Luther King, Jr. Place, Suite 216
Louisville, KY 40202
502 588-2008
Senator Mitch McConnell
601 W Broadway # 630
Louisville, KY 40202
502 582-6304
Senator Rand Paul
600 Dr. Martin L King Pl #1072
Louisville, KY 40202
202 224-4343