The Bakhita Empowerment Initiative provides comprehensive services to victims of both labor and sex trafficking.
Clients may receive assistance in the following areas:
School enrollment or GED application

Food, clothing and personal care items

Immigration legal services
Survivor leadership training

Tattoo and branding removal
Case managers will support and empower clients, connecting them with the necessary resources to emancipate themselves from their traffickers. Case management includes the following services:
Accompany clients to service appointments, court dates and interviews with law enforcement

Advocate with service providers, law enforcement and courts

Assist with applications for benefits

Assess needs, set goals and devise a safety plan

Offer ongoing personal support and assistance with accessing services
Preventative Education and Trauma Support Groups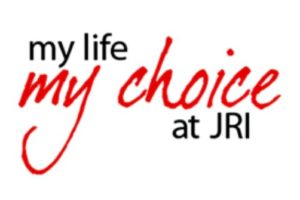 We offer My Life My Choice, a ten-session, nationally acclaimed prevention and support group curriculum that is used to educate and empower adolescent girls ages 11-18.
Contact Julie Horen for more information at 502-529-1678 or jhoren@archlou.org