The last several weeks have busy at Catholic Charities!
Here are the latest staff updates:
Melissa Perry of Finance, Susan Scott of SVC, and Jessica Robertson of the Ombudsman Program are no longer with the agency.  We wish them well in their future endeavors.
NEW STAFF
Aral Eglimez – Immigration Legal Services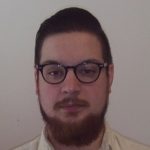 is our new apprentice attorney in Immigration Legal Services.  He began in April and will stay with the agency for one year.  The goal of this program is to have attorneys interested in immigration law work within our program address our areas shortage of immigration specialists.
Kristi Mattingly – Communications and Development
is our new Volunteer Coordinator and will take over the volunteer responsibilities from Shelley Dewig.  Please direct all volunteer questions to Kristi.
Ronda Stewart – Finance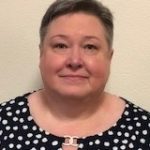 is our new Grant Account.  She will be managing the program grants (excluding MRS) in Finance.
Katie Porritt – Bakhita Empowerment Initiative 
is our new Bakhita CaseManager based in Lexington, KY.
Please give all of these staff a warm welcome when you see them.
ROLE CHANGES
John Bizimana – MRS/Language Services
while continuing his work in MRS is now also assisting our Language Services.  He is fluent in several languages and is assisting with interpretation appoints that are hard to fill.
Madison Taylor – MRS
is moving from MRS Office Manager to Intensive CaseManager.
Aida Drazic – MRS
is moving from ESL Administrative Assistant to MRS Office Manager.
Beverly Broadus – Long-term Care Ombudsman
will now be the Assistant Ombudsman for the Lincoln Trail Region.  Beverly will manage this expanded area of our LTCO program as well as keep some of her responsibilities in the KIPDA region.
Theresa Vail – Long-Term Care Ombudsman
has been an intern with LTCO and is now an Associate Ombudsman.