The Bakhita Empowerment Initiative provides direct assistance and case management to survivors of human trafficking. The program also aims to educate the community about human trafficking, as well as how to identify individuals who are being forced or coerced for the purpose of sexual exploitation or labor.
The Bakhita Empowerment Initiative works with willing clients who are seeking ways to emancipate themselves. The program's staff encourages self-liberation as opposed to "rescuing" clients. This approach restores power, which is vital to achieving self-sufficiency.
Human trafficking is a modern-day form of slavery. Victims of human trafficking are subjected to force, fraud or coercion for the purpose of sexual exploitation or forced labor. Victims come from all demographics and include young children, teenagers, men and women.
After drug dealing, human trafficking is tied with the illegal arms industry as the second largest criminal industry in the world today, and it is the fastest growing.
The Trafficking Victims Protection Act of 2000 (TVPA) defines "Severe Forms of Trafficking in Persons" as:
Sex Trafficking: The recruitment, harboring, transportation, provision or obtaining of a person for the purpose of a commercial sex act, in which a commercial sex act is induced by force, fraud or coercion, or in which the person forced to perform such an act is under the age of 18; or
Labor Trafficking: The recruitment, harboring, transportation, provision or obtaining of a person for labor or services, through the use of force, fraud or coercion for the purpose of subjection to involuntary servitude, peonage, debt bondage or slavery.
You may have encountered trafficking victims without realizing their circumstances. It is important to know the "red flags" so that if you encounter a victim, you will be prepared with information to offer help or make a report on their behalf.
The following information on case identification provides a brief background on human trafficking, as well as tips for identifying and assisting victims. A trafficking victim may look like many of the people you see daily. You can help victims of trafficking get the help they need by looking beneath the surface for evidence of being controlled and exploited for either labor or commercial sex.
The Trafficking Victims Protection Act of 2000 provides for prevention, protection and prosecution in trafficking cases. The protections provided to victims of human trafficking include, but are not limited to:
For foreign national victims: Applying for a T Visa, which provides temporary legal immigration status for up to three years, with the possibility of applying for permanent residency.
For foreign national victims: Ability to receive certification from the Department of Health and Human Services upon receipt of a T Visa, thereby allowing the victim to qualify for public benefits, such as those received by refugees.
Rights of trafficking victims in Kentucky include:
They are not culpable for crimes committed as a direct result of their victimization.
They should not be detained in facilities inappropriate to their status as crime victims.
They must receive necessary medical care and other assistance.
They will be provided protection if their safety is at risk or if there is danger of recapture by the trafficker.
Minor victims of human trafficking shall not be charged with prostitution or other offenses they were forced to commit as part of their trafficking. This includes not being charged with status offenses related to their trafficking (being a runaway, out of control of parent, or truancy).
Guiding Principles for Agencies is for agencies serving survivors of human trafficking.
The Bakhita Empowerment Initiative represents Catholic Charities of Louisville  on the HHS Region 4 Human Trafficking Advisory Group, with membership representing the states of Georgia, Florida, Tennessee, South Carolina, North Carolina, Alabama, and Kentucky. This group worked with regional partners and national organizations to create and revise the Guide for Agencies Providing Services to Survivors of Human Trafficking.
You may download the Guide, with hotlinks, here. If you would like a hard copy, please contact Marissa Castellanos  *limited hard copies are available*
The first Kentucky Human Trafficking Task Force was established in Lexington in 2006, followed in 2007 by the Louisville Human Trafficking Task Force. There are now several additional task forces, including a Statewide Task Force that meets in Frankfort.
This list of Kentucky's task forces includes contact information for getting connected and attending a meeting.
If you are interested in starting a new task force, you may request a Task Force Tool Kit to help get you started
Survivor Services
Survivor leadership training

Tattoo and branding removal
Case Management
Accompany clients to service appointments, court dates and interviews with law enforcement

Advocate with service providers, law enforcement and courts

Assist with applications for benefits

Assess needs, set goals and devise a safety plan

Offer ongoing personal support and assistance with accessing services
Preventative Education and Trauma Support Groups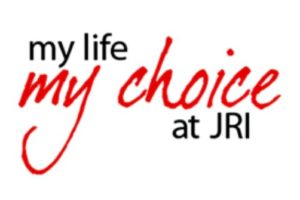 We offer My Life My Choice, a ten-session, nationally acclaimed prevention and support group curriculum that is used to educate and empower adolescent girls ages 11-18.
Contact Julie Horen for more information at 502-529-1678 or jhoren@archlou.org
For emergencies, please call 911. To report suspected human trafficking, call the National Human Trafficking Hotline 24 hours a day at 1-888-373-7888.