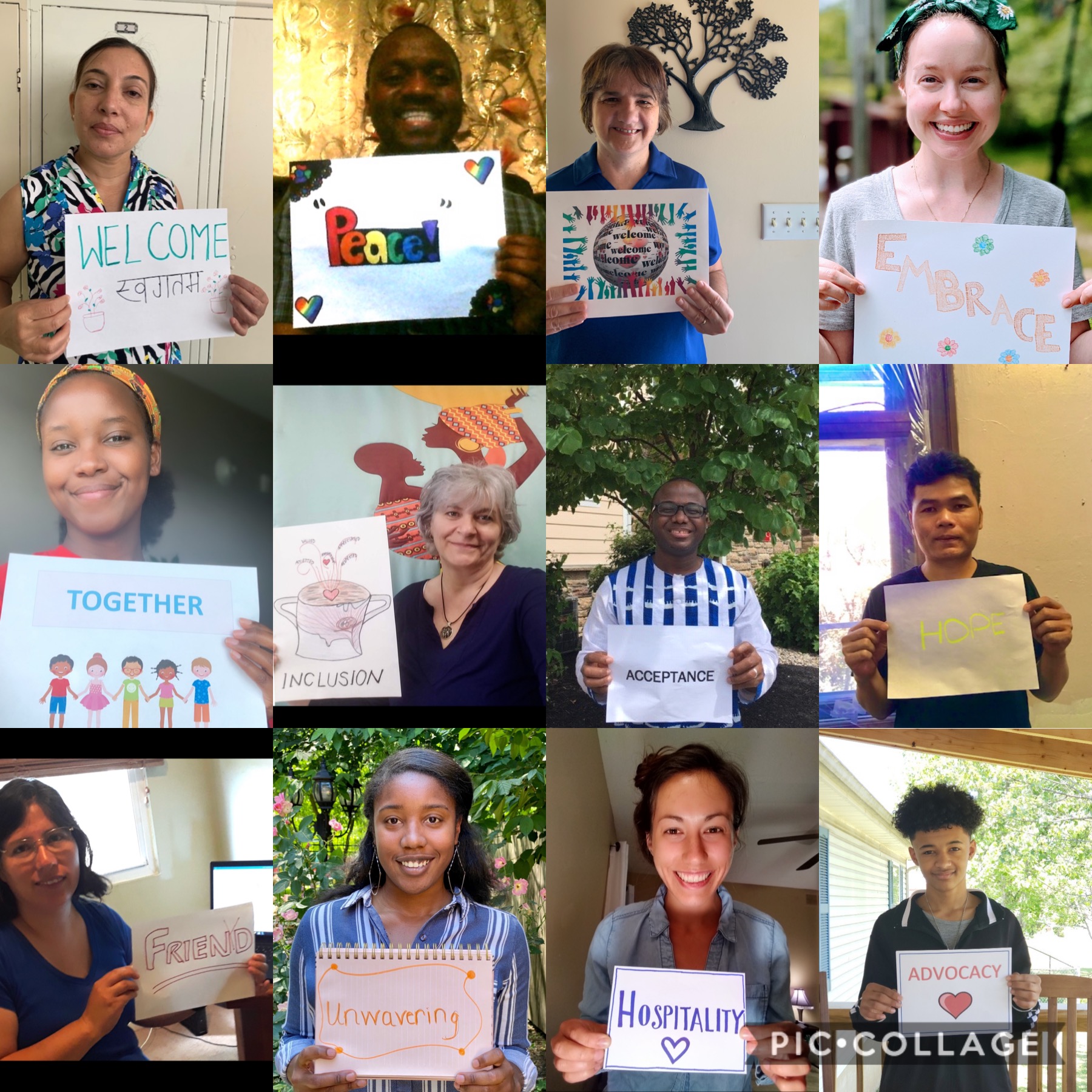 Starting Monday, June 15th, CCL is kicking off our week long celebration of World Refugee Day. As some of you may know, we typically host a carnival style celebration each year on June 20th to honor and celebrate World Refugee Day, but this year we had to create a new way to celebrate.
You'll see some familiar faces this week, as we are excited to announce that we have special messages from Archbishop Kurtz, Mayor Fischer, Dr. Neeli Bendapudi, Louisville City FC, and many more. We'll also be highlighting some of very own programs, clients and staff. Don't forget to head over to WFPK's website to read the 
article
 they wrote about our celebration for World Refugee Day. Also tune into WLKY each day at 5:30 as they showcase some our of videos!
We're also very excited to announce that we are partnering with Kentucky Refugee Ministries (KRM) this year. 
KRM will be hosting a live stream on their Facebook from 5:00 pm – 8:00 pm on Saturday, June 20
th
.
 You'll get to hear from some of our very own CCL staff, too! We are excited to stand united as one for World Refugee Day.
We hope you'll join us this week and help us share our message of welcoming all to Kentucky.
 To create a wider impact, we ask that you share our content and make your voice heard! Make sure you've liked our 
Facebook
 page and followed our
 Instagram
 account to see all our posts this week.
Special thank you to the WRD committee: Emily Willis, Colin Triplett, Will Woods, Austin Anderson, Eli Megibben, Kathleen C Lee, Rayanne James, Pacifique Uwayezu, Katie Norton