Celebrate Mardi Gras with us!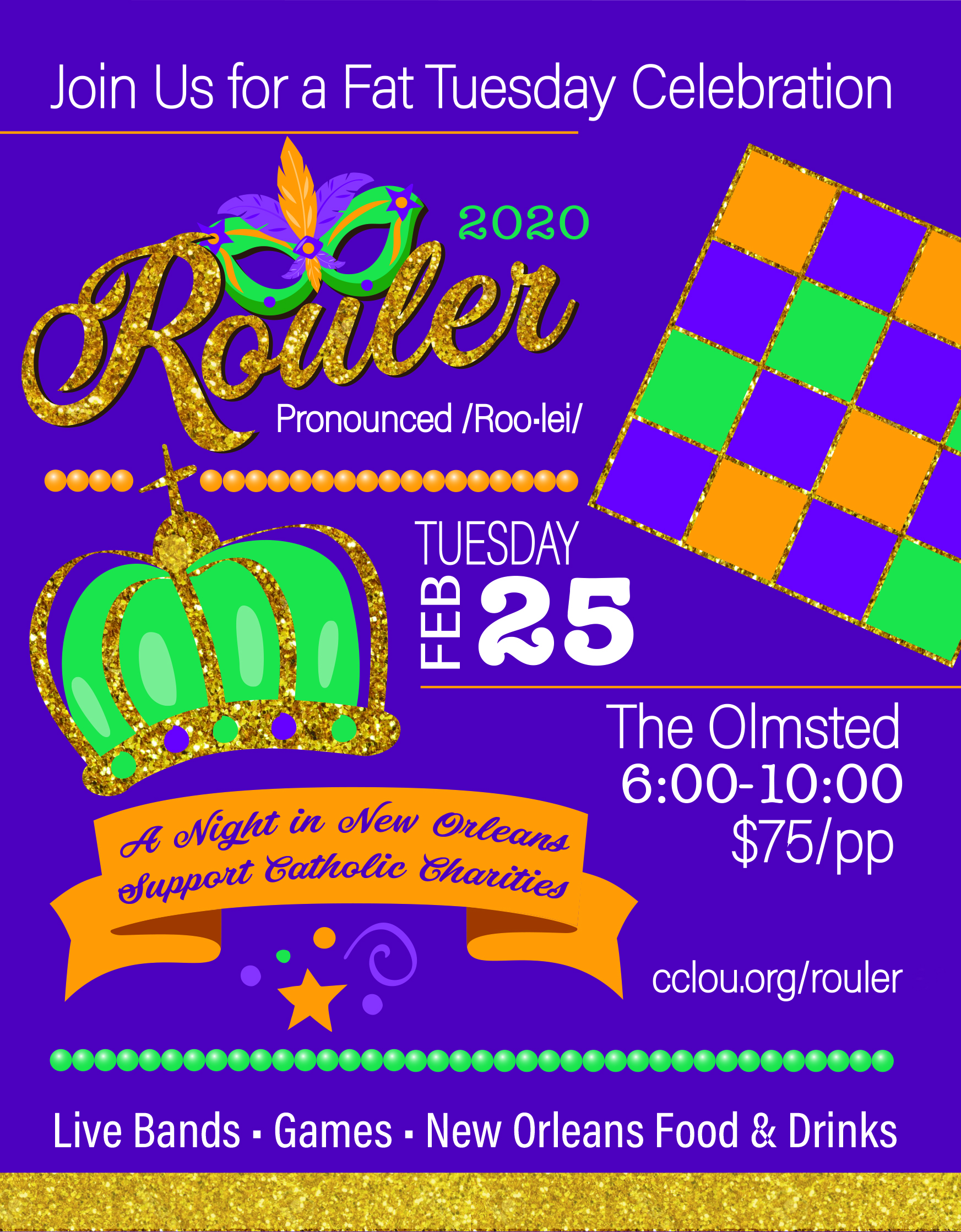 On February 25, 2020, Catholic Charities of Louisville will launch its first Mardi Gras Celebration fundraiser. This event will gather supporters from across the region at the Olmsted for a New Orleans themed evening  – a great party!
Across the 24 central Kentucky counties of the Archdiocese of Louisville, Catholic Charities welcomes, strengthens and empowers all individuals and families, without regard to religious affiliation. Our programs strive to move each person to self-sufficiency.
We hope you'll join us for this fun event!
Contact Emily Willis 502-637-9786 x 205  if interested in tickets or prize donations.
Please contact Darian Eswine 502-637-9786 x 104 if interested in event sponsorship.